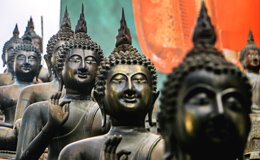 The Gangaramaya Temple is one of the most popular and iconic temples located in Colombo. The Gangaramaya temple's architecture features a heterogeneous mix of Sri Lankan, Thai, Indian, and Chinese styles. Located on the banks of the famous Beira Lake in Colombo 2, the Gangaramaya consists of the main temple, a museum, a library and vocational training centers.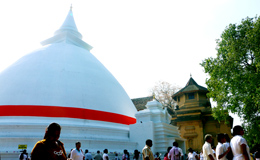 Situated 10km away from the heart of Colombo is the Kelaniya Rajamaha Viharaya. The ancient chronicle 'Mahavamsa' states that on the eighth year following enlightenment; the Buddha visited Kelaniya with 500 Bikkhus (Monks) on the invitation of King Maniakkhikha to preach the dhamma.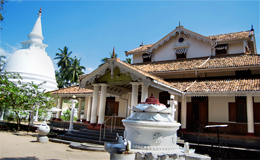 Built in the early 1900's the Isipathanaramaya Buddhist temple was built in memorial to Edward Henry Pedris who was executed during the British colonial rule, by his father. It is situated very near the heart of Colombo in Havelock Town (Colombo 05). The temple is an often frequented site by both tourists and locals alike though for very different yet similar reasons. Some come to find peace in Buddhism while some come for the beauty of the place. Yet the art and setting of it is but in itself a declaration of the Buddhist way of life.