Colombo 07 (Cinnamon Gardens)
Overview
Colombo 07 or Cinnamon Gardens as it is also known is one of Colombo's plushest residential areas. The area gets its name from the large Cinnamon plantations that were in existence during the 18th century. Many of Colombo's aristocratic families and diplomats live in Colombo 07 while many of Colombo's 'elite' schools such as Royal College, Ladies' College, D. S. Senanayake College, St Bridget's Convent and the University of Colombo are also located here. In short, Colombo 07 can easily be identified as the most affluent area in Colombo.
Some of the most popular attractions in Colombo 07 include the National Museum, the historic Independence Square, the Planetarium, Colombo Town Hall which has been designed similar to the Capitol State Building in Washington DC, and the ever popular Victoria Park or Viharamahadevi Park Colombo's much smaller version of New York City's Central Park.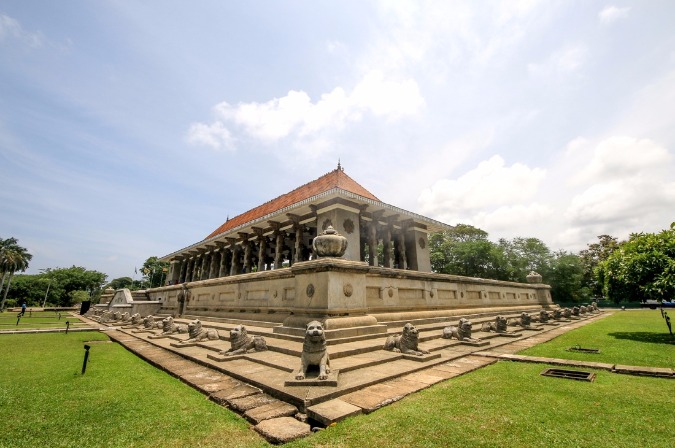 Odel, probably Sri Lanka's most fashionable and chic departmental store is located in the heart of Colombo 07 and is ideal for any shopaholic looking for a Colombo shopping experience. Or better still, why not make a beeline towards the newly refurbished Colombo Race Course Shopping Complex also in the vicinity. Souvenir shoppers would also enjoy shopping at Odel as well as other shops in Colombo 07 such as Laksala, Lakmedura and Paradise Road offering a wide array of items to remember Sri Lanka by.
Many of Sri Lanka's sporting centres including the famed SSC Grounds, NCC Grounds and CCC Grounds for Cricket as well the CR and FC, CH and FC and the Race Course Ground for Rugby as also located in Colombo 07.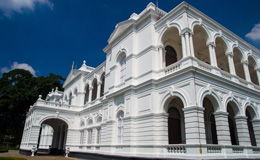 The National Museum of Colombo first opened in 1877 with only 800 exhibits showcasing some aspects of the history and culture of Sri Lanka. Today, it has over 100,000 exhibits and the most important library on the island. The Museum became so popular over the years the Sri Lankan Government had to establish a new ministerial department dedicated solely to managing the Museum.
More..